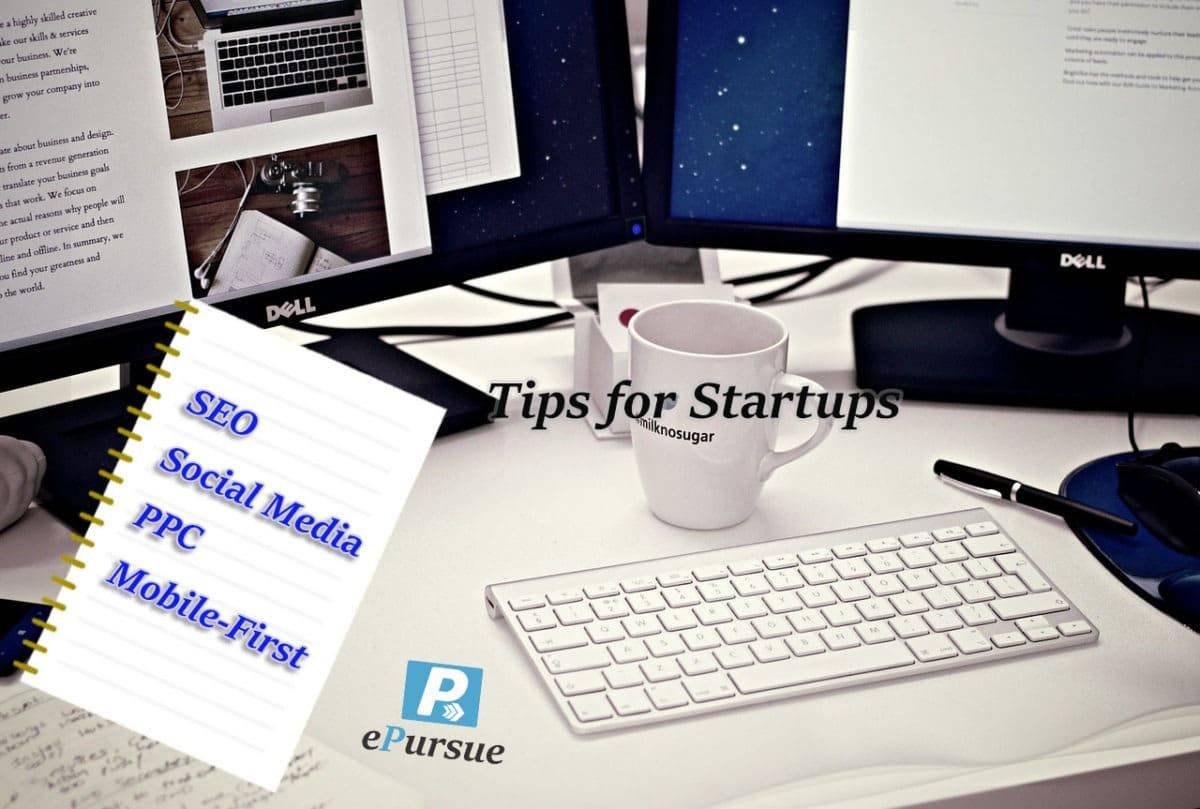 The idea of launching a startup and entrepreneurship always sound great and exciting but this excitement fall flat on its face within a few months of its operation. In this modern digital world, the quality of your business and its product do not really matter unless you can reach out to their targeted audiences and grab their attention through your marketing strategies.
When it comes to marketing in the digital platforms, you have to overcome the stiff competition to stand tall with your innovative and fruitful digital approaches.
In short, digital marketing should be your first priority when you launch a startup because your venture's success is directly dependent on your marketing success.
Here are 11 digital marketing tips for startups to set themselves apart from others.
1. Identify Your Targeted Audiences
You should never launch a startup without having a proper marketing strategy to make your startup successful. If you are launching an innovative product, you may not know your targeted audience. You have to conduct a survey on the digital platforms to see the type of people who are interested in your concept product. That is how you will know whether your product will be successful or not and who your targeted audiences are.
2. Create Right Marketing Strategy
Once you know our targeted audiences, you have to form the right strategy to reach out to them to grab their attention above all the other companies that have already approached them. You need to hire a digital marketing expert to help you out and design the game plan for your marketing to be successful and most importantly, effective.
You will also get the idea of which are the right channels for promotion and marketing to suit your product and get the best value for your investment in promotion and marketing.
3. Digital Omnipresence
Having a website to showcase your startup is not enough. The website has to act like an online store where users can not only get the required information but can also buy your products. Since most of the online users have an engaging presence on social media sites, you need to have accounts on all the popular social media sites.
Having an account is just not enough again as you have to keep posting interesting posts regularly and engage the targeted audiences so that they take interest in your product.
4. Social Media Reach
There are certain techniques you have to follow to get maximum attention. For example, there are various apps available where you have to schedule your posts and they will post them on social media at effective times to get the maximum reach out. Furthermore, you have to perform A/B testing to see which type of promotions is getting more attention and engagement.
It is all about optimization, regularity, and innovating to keep the old followers interested and the new followers to be excited. To grow followers and make them interested in your products, you can organize various giveaways and contests which are highly interactive and engaging your business through social media.
5. SEO Approaches
Search Engine Optimization is required not only to get organic traffic but also to make your brand a reliable one. The higher you can rank your website on the search engines like Google and Bing, the higher trust factor as a startup will grow among your potential customers.
You need to hire an SEO expert to do all SEO task and form proper strategies to drive unlimited organic traffic which is the key to the sustainability of your venture. You have to optimize your website structure along with content, tags, description to headlines and image optimization. You can leave the off-page SEO works to the hired SEO experts starting from optimized web design to link building activities.
6. PPC Marketing
Though SEO is the best marketing investment, the results of SEO works will take a long time to arrive.
Hence, you can invest money in Pay-Per-Click marketing for short-term success and reach out to the targeted audiences effortlessly. In PPC marketing, you get to show your ads on search engines, relevant websites and even on social media sites and pay when potential needy customers click on your ads and check out your website or product.
It is the most effective marketing way where the conversion rate is very high.
7. Mobile-First Approach
It has become essential for a startup or a company to have mobile apps for Android and iOS users because mobile users are exceeding computer users in the online world. Furthermore, those people who have your apps installed on their smartphones, you can consider them as your loyal customers.
According to the latest SEO ranking algorithms, the websites should have mobile-first designs so that mobile users can access your websites as good as computer users without facing any issues like browser incompatibility, layout mismatch, non-responsiveness and likewise.
You must give priority to the mobile users and launch exclusive offers for app users so that people install your app and make purchases through it.
8. Educate Through Promotion
If you promote your business and products with the sheer intention of marketing and forcing your targeted audiences to buy them, your marketing strategies are outdated and will have a negative impact. The most innovative way of promoting your product is by educating the audiences about your niche and indirectly about your product.
The audiences will invest their valuable time to understand your promotions and your ads will be more engaging. You should also try out different avenues of promotion like video marketing, infographics, and creative animations.
9. Interact & Make Loyal Customers
Only promotion and marketing will never get the loyal customers who define the sustainability of your business. You need to have a customer support team who will interact with potential customers on social media channels, video streaming sites, your website, through emails, and various other forums and review sites.
You have to clarify their doubts and educate them about your product and be in constant touch to increase credibility.
10. Be Consistent
Digital branding is all about consistency. You need to use the same color, font, and prototype whether you are promoting on social media sites or your website or app, doing email or video marketing, and even in offline marketing. This helps the users to identify you instantly. Using different formats will only confuse your targeted audiences to such a degree that they will not take your promotion seriously and consider your company non-trustworthy.
11. Think as Customer
Being a startup, you have to think like your customers. You cannot expect to get customers based on your product because you are not yet an established company with credible past records. Therefore, when a potential customer gets interested in your product, the first thing he will do is check the reviews on various business directories and check your social media pages.
You need to list your business on all business directories and get your customers to leave their reviews to make your brand strong and reliable.
Furthermore, you have to answer all the questions asked on forums like Quora that are relevant to your product and niche because it is likely your potential customer will land there finding more about your products.
Therefore, you have to leave breadcrumbs in the potential paths of the targeted audiences to convince them completely.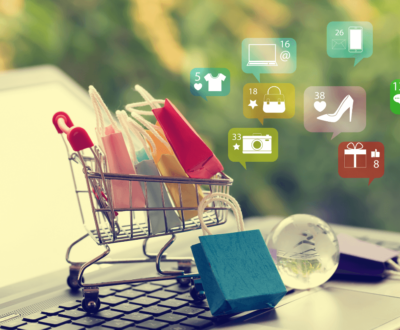 Are you prepared to dominate the online eCommerce space and realize the…