The trends in digital marketing are alluring that keep on introducing a plethora of opportunities for marketing the products or services. The real estate industry is one among them, which has benefitted from the ideas of digital marketing strategies. 
People in countries like the USA, Canada & other nations are mature enough, and they started to do extensive research online before making their final purchase.
The buyers around the globe are searching for the sellers, brokers, projects, and dealers online to make their job easier, which improve the necessity of digital marketing for the real estate industry. 
Read further lines to know the need for online marketing in the real estate field.
Why Digital Marketing For Real Estate Industry: Statistics
Digital marketing can do plenty of wonders in the real estate industry, and it is essential today to efficiently meet the target customers. The below-mentioned statistics will let you know the significance of digital marketing for real estate.
Seeing Pictures Online: 
Now, social media platforms have turned on the visual culture. Buyers are accessing the internet to see a virtual tour of the homes without leaving their comfort zones. They wish to make their work so simple just by using social media portals. Nearly 83% of home buyers spend most of their time online to see pictures of the property.
To Impress The First Buyers: 
Online presence is mandatory for the real-estate people to create a reasonable opinion or trustworthiness among the customers. It is probably 33% of people who are buying the property for the first time doing thorough research at the online portals to know about your past services. So, don't delay making your footprints on the internet today.
Getting Crystal Clear Details Online: 
80% of the country's people access the online portals to grasp every possible detail about the home before seeing it. And they firmly believe that would help them identify their future homes as soon as possible at budget-friendly prices. The fact behind this statistic is that online marketing for real estate agents is quite essential to survive in this competitive world.
Brand Your Image: 
49% of buyers are seeking real estate agents via referrals. So, it is mandatory to brand your company via digital marketing agency and provide a useful service as per the expectations and needs of the customers to reach everywhere in the market.
Effective Mobile Presence: 
90% of the details regarding the property shared via mobile phones. And so, a strong mobile presence is essential for the real estate industry people, or else the customers may feel frustrating.
Increased Level of Competition: 
Several people might understand the necessity of online marketing / digital marketing for real estate professionals. It results in increasing free marketing tool usage. Nearly 91% of realtors are accessing this tool to reach the customers, and so you would think more advanced to stay away from them.
Offline & Online Marketing for Real Estate Industry
The offline marketing of the real estate industry is gone away. People around the globe are turned to use the latest updates, and they don't like to spend much time and effort to complete their work. 
However, the online platforms make their job as much more comfortable and save time to focus on some other work. Buying a home is a big dream for everyone, but the buyers don't have enough time to move here and there to see a property in their busy lives, so they started to do this online.
The online digital marketing for real estate investors is obligatory to reach a wide range of customers. In the past decade, people were marketing their business via billboards, radio, print media advertising, and more to obtain close attention from the buyers. It is challenging and expensive. After the technology gets advanced, the digital marketing platform has arisen to simplify the effort of real estate people and make their work more effective. They use a different set of tools to attract buyers, and some of them are given below:
Email Campaign
The email marketing campaign is a powerful tool to stay connected with past clients and get the new leads. As per the report, 27% of property buyers are opening their emails to see the ads of best and reputed real estate professionals. The content you sent to a client should be enchanting, and it should encourage them to open the emails to know what you have to say.
Social Media Marketing
The benefits enriched in online marketing for real estate agencies are inducing the interest of real estate people to invest in it. The social media platforms play a vital role in branding the business. 
Nowadays, people are spending most of their time on social media platforms to grasp the latest updates, and it ensures that you are reaching the potential target customers. The cost of online marketing is quite lower than the offline one, and you don't want the situation to spend much more from your account.
Ringless Voicemail Drops Technology
Ringless Voicemail is one of the most efficient tools to meet your targets. Through this platform, the real estate people can send an engaging message directly to their destinations without ringing their mobile phones. Whether you are new to this field or an experienced one, this tool will surely help you improve your brand.
Website SEO (Search Engine Optimization)
The entire digital marketing techniques have come under search engine optimization. Digital marketers use a different set of marketing strategies to impress your target customers. The SEO plugins to link building techniques are carried out in this tool, but they mainly focus on the content marketing strategies with a list of search keywords to drive traffic on your website. It will create substantial trustworthiness among the customers and make them believe that you are a reputed one.
Bottom Lines
As mentioned above, the might display the importance of having an online marketing platform to brand your real estate business. This is the only option to stay effective from your competitors and meet your target customers. Make use of this platform to grow your business effectively.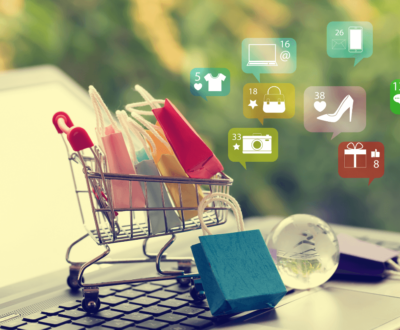 Are you prepared to dominate the online eCommerce space and realize the…