SaaS Digital Marketing Strategies to Unfold Your Business Growth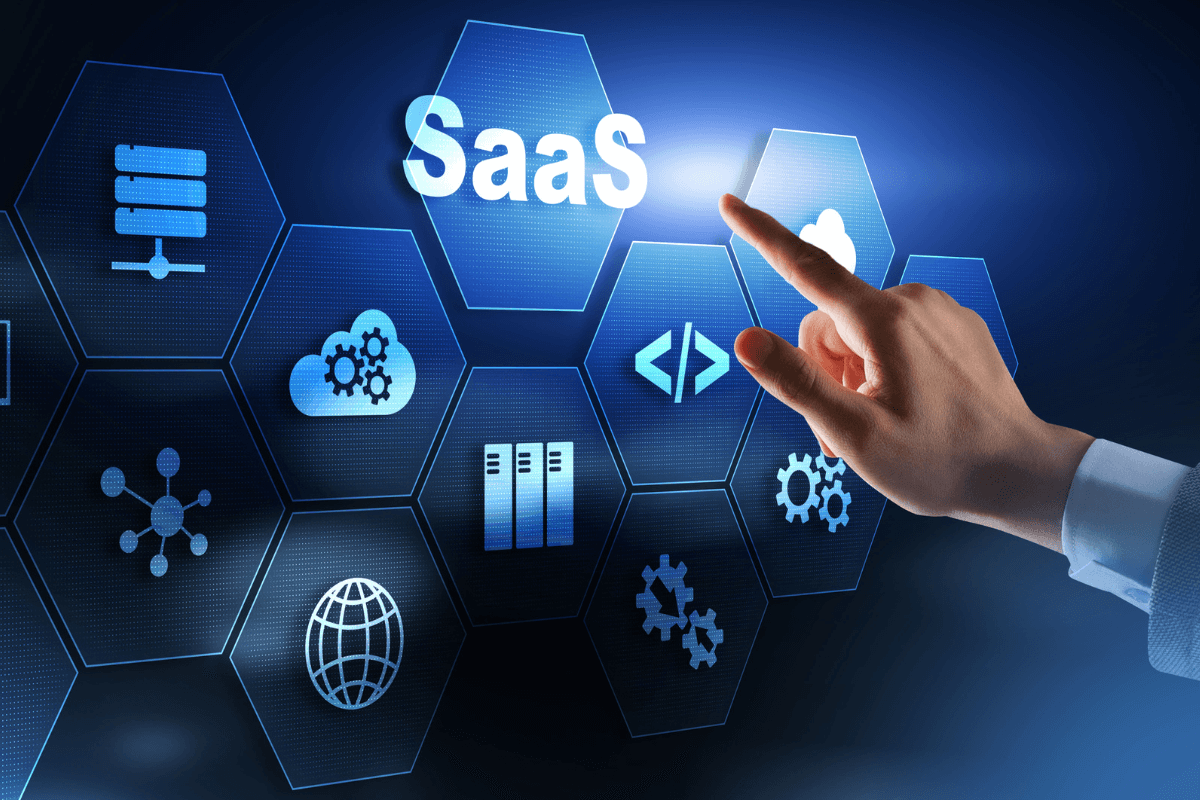 As more businesses continue to enter the market, the Software as a Service (SaaS) sector has experienced rapid growth.
Differentiating your brand and the solutions you provide is essential to your success in a sector like SaaS that is riddled with competition. Your marketing strategy and techniques should be in line with the level of innovation your solutions offer rather than adopting a conventional approach to marketing.
In this article, we are going to take a look at Digital Marketing Strategies SaaS businesses need to adopt to grow their business. Let's take a look.
What is SaaS Marketing?
The term "SaaS marketing" describes a wide range of marketing initiatives that draw potential customers to SaaS products that operate on a subscription basis.
SaaS marketing is a type of online marketing that focuses on promoting software as a service (SaaS) products. In order to effectively market a SaaS product, businesses need to understand the unique challenges and opportunities that come with marketing such a product.
Some of the key challenges faced by businesses when marketing a SaaS product include the fact that SaaS products are typically subscription-based, which means that they need to be marketed in a way that promotes ongoing use and encourages customers to renew their subscriptions. Additionally, SaaS products are often delivered through the cloud, which can make it difficult to track results and measure success.
Despite these challenges, there are also many opportunities for businesses to succeed with SaaS marketing. One of the biggest advantages of marketing a SaaS product is that it can be very targeted, since businesses can identify their ideal target market and then craft messages and strategies specifically for that audience. Additionally, because SaaS products are often delivered online, they can be marketed relatively easily and cheaply through digital channels such as social media, email, and search engine optimization (SEO).
Overall, SaaS marketing presents both challenges and opportunities for businesses. By understanding the unique nature of SaaS products and taking advantage of the available digital marketing channels, businesses can create successful marketing campaigns that generate leads, build brand awareness, and ultimately drive sales.
Common SaaS Marketing Mistakes to Avoid
We must first identify the common errors that many digital marketers make and prevent them before we can develop good SaaS digital marketing strategies.
1. Wasting Time On Leads That Do Not Qualify
Particularly when compared to other B2B goods where the sales cycle can be relatively protracted, the SaaS business has a very quick sales cycle. Since we don't have the luxury of time, it's possible that if we focus too much on unqualified leads, we may lose qualified prospects. This quick sales cycle can be both an advantage and a drawback.
2. Poor Content Strategy
A SaaS organization needs content marketing more than ever. A SaaS product's potential customers are typically professionals looking for a solution, therefore adding educational content will be quite helpful in grabbing their attention. High-quality material will also aid in establishing a reputation, a pricey asset in the cutthroat SaaS market.
However, a lot of SaaS companies don't recognize its significance, and some even don't produce any content at all. There are other companies as well that simply publish unplanned, haphazard content.
Additionally, producing content is only a small part of content marketing. You must prepare your themes in advance, choose the appropriate keywords, and distribute your content properly.
3. Not Monitoring Your Progress
Because the market and your rivals are constantly changing, even the best SaaS marketing strategy cannot guarantee success. Therefore, it is crucial to continuously monitor your success using the appropriate metrics and modify your strategy as needed.
Numerous free analytics solutions, like the practical Google Analytics and webmasters (Google Search Console), can be useful to you even if your budget is tight. Keep tabs on your development, assess your performance, and make adjustments as needed.
4. Underestimating Your Competitors
We all know that your clients and prospects will constantly compare your software to your competitors because the SaaS sector is rather transparent. It is actually much more advantageous to acknowledge your competition than to ignore this reality.
A comparison page is one of the best methods to do this, and many major players in the SaaS sector employ this strategy. Take a look at how HubSpot provides a detailed comparison page to contrast its product with Marketo, one of its main rivals.
Additionally, this strategy will provide your website with better search prominence, which may improve dwell time.
8 Key Digital Marketing Strategies For SaaS Business
1. Leverage The SaaS Content Marketing
SaaS is ideally situated to utilize SaaS content marketing as a major growth strategy. People who may already be looking online for a solution to their problem are most likely to adopt a new SaaS marketing. They frequently emphasize features over results. In order to align relevant content with the key questions prospective clients are posing along our SaaS buyer's journey, B2B SaaS marketing companies now adopt a very different and strategic strategy.
It is crucial to concentrate on producing high-quality, pertinent, and engaging material while designing your content strategy. The goal of this content should be to engage your target audience and assist them in resolving a certain issue. Additionally, to increase your visibility, everything in your material needs to be properly optimized for search engines.
Unfortunately, this requires more work than just writing a few blog entries. You need to constantly produce high-quality, persona-driven content that is not simply keyword optimized and provides value to your potential SaaS customers' saas marketing solutions to assist them to sell your SaaS platform to their boss if you want to compete in the crowded SaaS marketing mix.
2. Strengthen Your Organic Search with SEO
While it's critical to SEO-optimize your blog entries, you also need to pay attention to your website. One of the best digital marketing strategies for producing quality, organic leads for your business is SEO. In order to raise your score, you might concentrate on optimizing your website, photos, and metadata with the keywords you've chosen for your content marketing strategy.
You should also concentrate on obtaining high-quality backlinks to your website and referrals from authoritative sector websites. These strategies will assist you in raising your domain authority, which will help you rank better.
3. Invest Your Resources in PPC Advertisements
Don't leave pay-per-click (PPC) advertising out of your digital marketing strategy because it's one of the simplest ways to create leads. However, if you use keywords that are overly competitive, your expenses will rise considerably, and you risk losing your entire PPC budget in just a few quick ads. Your SEM efforts should be concentrated on the low-hanging fruit for early victories rather than bidding on highly competitive keywords. You can not lose your valuable customer by just not focusing on the PPC service for your business.
Additionally, it's a good idea to spread out your PPC spending rather than putting it all in one location, like Google. Instead, think about funding ad campaigns in addition to those on search engines on relevant social media sites like LinkedIn and Facebook. Another exceptional possibility presented by sponsored posts is the simple ability to boost content marketing engagement while promoting your website.
4. Offer Free Product Trials
The SaaS sector quickly realizes the value of product trials as a lead generation tool. Nothing beats "test driving" a product, therefore, if you don't already, your company should think about offering a trial on your website.
If you're selling to a tech-savvy customer who prefers to sample the product rather than chat with a sales representative, trials are a particularly powerful lead-generating strategy. Since most product trials are self-serve, you may keep generating leads with minimum continuing marketing expenditure.
Product trials are valuable because they are a reliable measure of customer intent. A potential customer is devoting time to learning more about your offering. The secret is to achieve a balance between proving value to a prospect while remaining light-handed and cost-effective. Trial and error are necessary here, but with constant optimization, product trials can turn into a steady stream of highly qualified leads.
5. Don't Dare Ignoring Email Marketing
Don't overlook email marketing if you want to engage customers and increase customer retention rates while getting a good return on your investment! It's a fantastic tool for clients in the closing stages of your SaaS sales funnel and may even encourage content clients to recommend you to others.
A fantastic approach to keep consumers is to let them know how much you value their company. It also doesn't hurt to remind them via email.
6. Give a Shot to Affiliate Marketing
Try your hand at affiliate marketing as another approach to ensure a constant flow of fresh leads. Because you only have to pay affiliates (your current customers) once you've earned a new subscription or received a trial registration, it's a great method for your SaaS digital marketing campaign.
It's a win-win situation if you think about it. Your business receives several new leads as a result of continuing to offer perks to your current satisfied clients. By giving your affiliates the choice of recurring payouts, you can even motivate them more. Who doesn't desire to increase their income?
7. Strengthen Your SaaS Marketing with Social Media
Social media marketing can help B2B and B2C SaaS enterprises reach their target market, build brand awareness, develop customer loyalty, increase sales, and/or raise MRR or ARR. Despite being a potent marketing tool for SaaS firms, social media is frequently underutilized. You must have a strong social media plan in place in order to realize its full potential.
Determine the platforms that your target market uses and concentrate your efforts there.
Post interesting material to get people to engage with your brand.
For a bigger audience, use social media advertisements.
Utilize influencer marketing to promote your goods by teaming up with well-known social media users.
8. Set up a Seamless Sign-Up Process
If you choose to provide free trials, you must make the enrollment procedure as simple and quick as you can. Making it simple for visitors to register for their free trial is crucial because conversions occur on your registration form! As a result, you must keep the forms on your landing pages and website brief. You'll get the most conversions if you only request the bare minimum quantity of information.
Wrapping it up:

Digital marketing for SaaS products may be different from other sorts of marketing, but with the correct digital marketing strategies, you may quickly attract a large number of leads. And it's simple to keep clients on board if you make an investment in giving them exceptional customer service.
Do you need assistance launching your SaaS digital marketing strategy? Every day, we at ePursue offer B2B digital marketing services, and we'd be delighted to assist you in accelerating your SaaS digital marketing. Get in touch with us right away or email us at biz@epursue.com.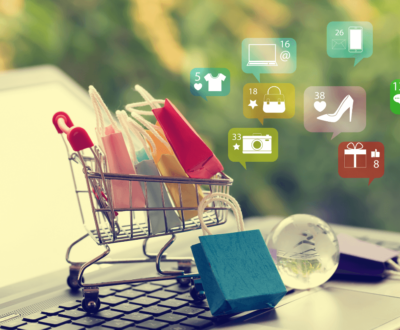 Are you prepared to dominate the online eCommerce space and realize the…