ePursue Featured on Clutch.co as Top Digital Marketing Agency in India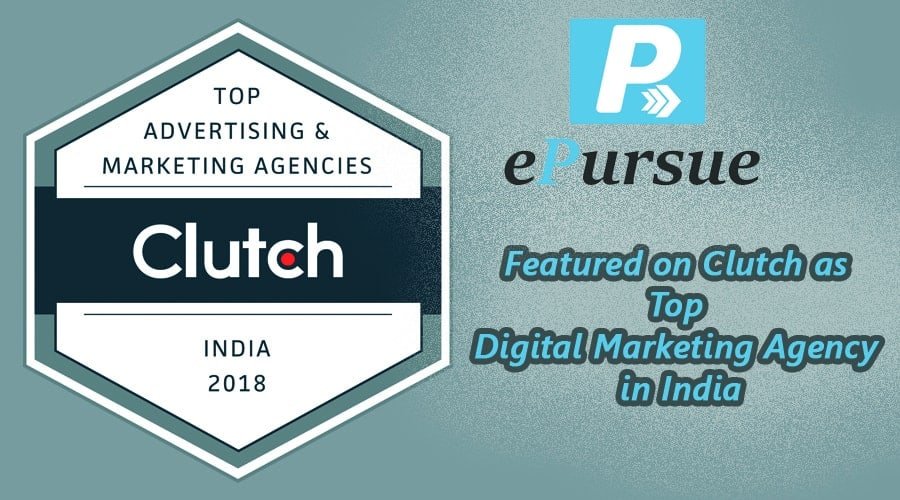 Between digital marketing, SEO, web development, and PPC, our team at ePursue provides all kind of services for customers who need solutions. We love providing tailor-made services for the unique challenges and companies of each client whom we serve, and for those of you looking to learn more about ePursue, look no further than some recent coverage that we would like to share with you!
ePursue has now been named among the Top Digital Marketing Agency in all of India for our web development, online marketing, design, SEO, and PPC skill sets! This recognition comes from Washington, D.C. companies Clutch, and The Manifest as a result of their research and reviews of small and mid-market businesses like ePursue.
Clutch specifically named ePursue as one of the top digital marketing agencies in India, specifically as #3! To add to this success, The Manifest also ranked us as one of their top digital marketing companies. We are very happy to share such highlights of our work and service with you as a testament to the quality of our market presence, experience, knowledge, and client service. The Manifest and Clutch ranked ePursue highly after evaluating qualitative and quantitative characteristics of our performance, such as case studies and client reviews.
Beyond professional evaluations from Clutch and The Manifest of our value and quality, ePursue wanted to showcase one client's feedback, found on our Clutch profile as an illustration of clients' individual, personal experiences, and interactions with ePursue.
"Their proposal and knowledge impressed us. Plus, they were extremely helpful and confident that they could produce a noticeable improvement quickly," the client mentioned in outlining the process of choosing ePursue as a strategic partner. "They've delivered what we asked for while staying within our budget. Each month, we've seen an increase in traffic, conversions, unique visitors, and online inquiries. They go out of their way to make sure that they meet our expectations . . . . They treat us like their best customer."

We appreciate the praise that Clutch, The Manifest, and our clients have afforded us with these acknowledgements of our work and service. The benefits that ePursue provides for our digital marketing and advertising services speak for themselves, and we look forward to continuing our legacy of creativity and collaboration with future clients on their digital needs and solutions.
Article Written by Clutch.co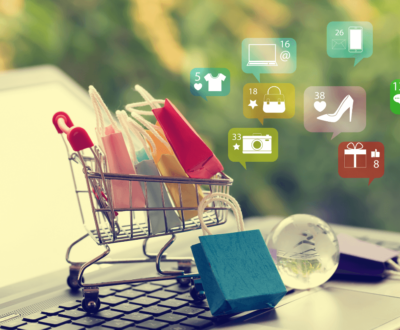 Are you prepared to dominate the online eCommerce space and realize the…