Did you know that PPC is a great way to grow your brand? With so many healthcare providers on the internet, you need your brand to stand out. Healthcare has changed and needs to be given the same attention as any other business.
As a small advertising and digital marketing agency, we have the resources to tailor your marketing to your business needs. Our dedication and expertise have been recognized by Clutch as a top advertising firm in the dental industry. Clutch is a B2B platform that uses verified client reviews to provide an authentic ranking system of service firms within the same industry. Without these reviews, Clutch analysts would not be able to evaluate firms on their ability to deliver and expertise in the field. Take a look at an example of our client reviews below:
In our partnership with Quest Infosense, a website and app developer, we developed SEO and digital marketing strategies. In a review with Clutch, Pratik Gothaliya, the CEO praised our dedication and results.
"They've delivered what we asked for while staying within our budget. Each month, we've seen an increase in traffic, conversions, unique visitors, and online inquiries."
"They treat us like their best customer. They're generally more personable than other vendors I've worked with. Plus they stay on top of trending technologies and algorithm changes." 
We would like to thank Quest Infosense for their review and encourage our clients to leave reviews to help us improve our work!
Still not convinced? Check us out on The Manifest and Visual Objects, two additional B2B platforms. The Manifest agencies are top performers in their field, which The Manifest supplements with business advice. Visual Objects is a portfolio-based platform, enabling businesses to conduct research on Visual Objects for their next business partner by reviewing past work.
We are thankful to Clutch for our award. In response, our CEO has commented, "It means a lot to us. A leading software listing company like Clutch listing us as a top service provider. It encourages us to achieve greater business goals." Capitalize on your online traffic today. Join us!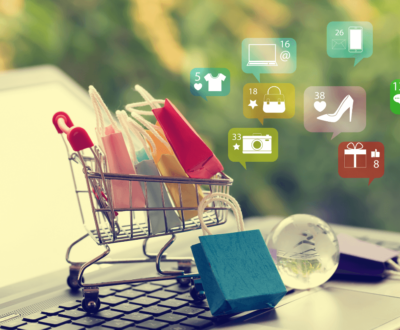 Are you prepared to dominate the online eCommerce space and realize the…