Five-Bad Content Practices That Can Affect your SEO Campaign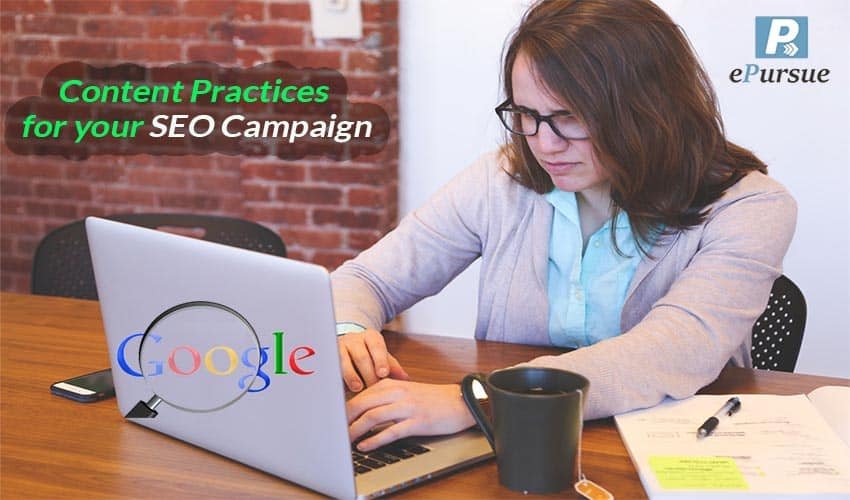 Search engine optimization still stands tall as the leading technique applied to boost the rank of Websites and their pages. Although many new platforms emerged to endorse brands and products, a perfectly optimized website can still generate a massive amount of leads for any business.
Even though hundreds of businesses spend a considerable amount for boosting the rank of their official websites, the results aren't too pleasing for all. Bad SEO content plays the big role in preventing a site from gaining a higher rank in organic search results result.
This might be happening with your site, but there is nothing to worry about. You can meet the modern requirements of the leading search engines like google or bing to bring your website to the top in the search results page.
All you need to do is to take care of the following common bad SEO content practices. 
Avoiding the use of keyword variants:
There was a time when SEO experts used to optimize the whole page by targeting one keyword. They just were not interested in using any variations because the main keyword was enough to boost the rank.
That tactic does not work today. Millions of users search for the required products and services by putting keyword semantics in the search box. Even the search engines seek for pages equipped with different versions of the same keyword.
The leading search engines like Google first explores pages equipped with the target keywords, and then it looks for keyword variations, related terms, and synonyms.
If all these phrases are available on the same page, it will have great opportunities for climbing up and appearing at the top in the search results.
Believing in short content blogs:
You are taking a significant risk with your SEO campaign if you think short blogs still works. As per experts, Google considers low content underdeveloped, thin, and shallow content. Although some short blogs are performing well, you should find them just as an exception.
A lot of talented individuals are producing high-quality and lengthy SEO content and equipping websites with that content. This practice is helping sites in gaining a better rank than other sites which can be occupied with short content.
BuzzSumo has evaluated over 100 million articles, and it found that articles containing above 3,000 words were shared a lot by the users on different online platforms. What does it mean? It simply means that you should not only invest in quality but also in quantity. It will work well for your SEO campaign.
Irregular Posting of Content:
Are you posting content irregularly? You might be wondering that erratic posting of content will not affect your SEO campaign in any way. Some might think it is surprising, but It Will!
A website owner invests a lot of money in SEO to achieve only one goal, and that is pleasing Google (because it is the most widely used search engine). When it comes to an erratic posting schedule, it does not work to impress Google.
If you are not offering Google with fresh content, you are prohibiting your website from climbing up in the search results. It is all about indexing more web pages with more targeted keywords. That cannot be done if you are posting content irregularly.
Also Read: Content Marketing Trends that will Work for 2018
You might be investing in SEO to draw more visitors and transform them into customers. It will be possible only if you publish the content in a scheduled manner. You will have to provide Google with fresh content so that it can explore more pages on your site to rank it up.
Considering Quantity matters more than the Quality:
There is no scope for a website that is equipped with poor quality content. It will hard to get ranked up, and it is proven several times.
Google nowadays pays a lot of attention to the quality of the content. It uses raters (search quality evaluators) to assess the quality of the page. The data generated by assessors is used to improve the performance of Google's search algorithm.
Google's rater guideline depicts that a page must be equipped with quality content to achieve its basic goal, it should endorse the top level of EAT (expertise, authoritativeness, and trustworthiness), and it must feature a satisfying amount of quality content.
If your web pages are failing to meet these quality requirements of Google, you must change the whole content published on those pages. Though quantity also matters, it does not mean you should compromise with the quality. Try to use the highest quality content to lure Google.
Plagiarism:
Research shows that over a vast number of websites are suffering from the duplicate content issue. Commonly known as plagiarism, using duplicate content can never help you in boosting the rank of your website. Google merely prohibits it because someone else deserves credit for producing and using the original content.
You might not be using duplicate content intentionally because your content producer might have made a mistake. That mistake can cost a lot and affect the whole SEO campaign in the worst possible way.
Although plagiarism is a big issue, the way of dealing with it is pretty simple. There are tools available to check piracy.
Most of the SEO agencies invest in premium tools to find plagiarism and remove it before publishing the content on the client's website.
Google itself offers several tips regarding how to deal with plagiarism issue. These tips can make your job easier.
It should not be too difficult for you to avoid these SEO content practices. The results would be quite pleasing if you do that. To know more about SEO and Content Marketing feel free to drop a mail at biz@epuruse.com, our consultant will assist you!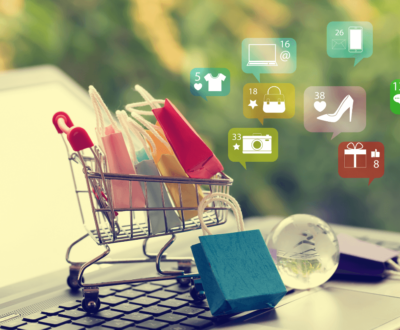 Are you prepared to dominate the online eCommerce space and realize the…