It all starts with the design. An attractive design draws more attention. It attracts more customers, generates leads, and sales. A professionally designed website will help you in standing out amongst your competitors. You might wonder what benefits of hiring agency or experts are. Here presenting you advantages of having a website built by an expert.
Create Brand Impression:
In this digital world; a website is the first impression of your company. A well-designed website can do that magic for your business. It attracts more customers and conveys your brand message to your audience.
Build Structured Website
An ideal website is a combination of good design and well-aligned content. A website that has poor navigation, obscure call to action, and small text will lead to increase bounce rate. A professional design a website that clearly depicts visitor what next action they should take.
Great Call to Action
Call to action uses an imperative verb such as "buy now", "learn more"," and download".  Their placement, look, and what they say to visitor affects their buying decision. An expert knows this and designs your website according.
Trust-worthy Elements
No one buys services or goods from a suspicious store.  Incorporating trust worthy elements to your website is necessary to build good relation with your visitors. A professional designer makes your website look trustworthy by providing useful information through images or text.
Responsive Web design
Many users nowadays prefer smartphone, and tablets to surf the internet. Hence, it becomes important for your website to be compatible with mobile technologies. If your website is not mobile-friendly it will turn visitors away.
You don't need to have two websites for different devices. All it needs is to be responsive, that is compatible with the latest mobile technologies. An expert will build a responsive website while saving your money.
Differentiate You from Competitors
A professional website will lead you to the top position and ahead of your competitors. Hiring an experienced web designer or agency will give you many advantages from the latest trends to technologies. Their aim is your online success which they deliver through their expertise.
Save Your Time
Designing and building a website on your own will demands lots of time and effort which can sometimes become a headache. Having a skilled web developer at your side can save you from such stress and also benefit you with the well-managed, functional and professional website.
Advantage of SEO Friendly Website
All your efforts will go in vain if the user can't find your site in search engines. A user while searching for information on search engines are more like to visit pages shown on first than on later pages. So it becomes very important for the site to visible on the first page. This can only be achieved by an SEO optimised website. A skilled web agency and designer can do it for you.
Low Bounce Rate & More Revenue
A professionally designed website which has a good design and conveys information easily will attract more potential visitors and increase traffic to your website. This ultimately will decrease the bounce rate. A greatly designed website will also lead to word of mouth which brings more traffic to your site.
Faster Website
Is your website load time 2 to 3 seconds? No! Then you are losing visibility in search engine and visitors too. People hate waiting too long to acquire something. They will abandon your site and go to another site. A slow-loading website will increase bounce rate. Hence, having a fast loading website becomes an important aspect of increasing traffic.
Here, the advantage of having a web agency is that they knew about all the pros and cons of the website. So they build your website by integrating feature in such a way that improves speed, performance, and security.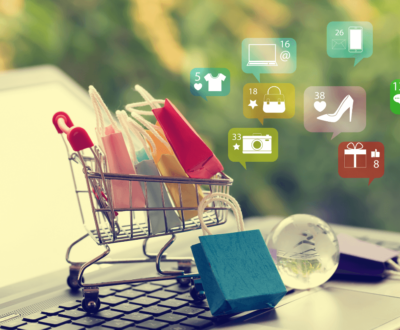 Are you prepared to dominate the online eCommerce space and realize the…