It must have been some years ago when you had redesigned the website that you own, maybe your online marketing strategy had changed. Regardless of the reason, website redesigning or shifting to a different CMS needs proper planning and dedication when it comes to the work involved. People have different questions in mind and going through the entire process of redesigning procedures with no hurt to the present SEO rank is something that one needs to take care of. If done correctly, the procedure should be painless most of the time and there will be a minimum to absolutely no effect on the SEO that you have currently.
If you want you can also design and completely update the website but also keep the structure overall same. Although this is a vital step in case something is not done correctly, there will be complete removal of all the authority that you had earned with your hard work.
Here we have a complete guide for redesigning the website without losing SEO.
Things to follow for Improving your new Website Design
Several reasons might indicate that your website does require re-designing. Out of all, we have some key reasons that you should help you to consider your website redesigning needs:
1. Make the website user-friendly
Always remember that the user experience is one of the new disciplines for designing that is slowly becoming vital for a website to gain success. The goal is to provide the visitor with an emotional experience while you have been navigating on the websites and the way there is aligned with their needs.
If the website is difficult for navigate or gets slow at times then this will surely leave a bad experience when it comes to the users and we all know how important is word of mouth and this can surely lead to a loss of some important leads. More than 80 percent of online shoppers won't visit the same website if they had a bad experience. This is enough to let you know the importance of creating an enjoyable user experience.
2. Provide Missing information
You must project a piece of clear and complete information on the specific brand or filed message that you want to project on your website. So this means your service page, blogs, and Contact us or request quotes pages have all the vital factors when it comes to showing the way the website will reflect your business.
You should check if your website has been missing on some of these core elements that represent your field or services and they must be updated as well. If not, this surely makes sense that you need a website redesign and align with message improvements.
3. Fix Common issues:
Now, this is a well-known fact that most of the people that have been browsing on the internet will be doing so on their phones and tablets when compared to laptop users. So some simple issues need to be fixed like if the user is exploring your website and they constantly need to enlarge every page, text or image or maybe they have been struggling with clicking on the right link, you have issues that need to be fixed!
Therefore your website has to be smartphone and tablet friendly as it is vital for capturing and then conversion of the huge traffic that might be visiting the site that you own while on the go.
How to Redesign Website Without losing SEO?
1. Keep the old site live:
One of the first steps is to use the plugin and fully download the present site structures that can be updated afterward when the changes have been made. This is going to ensure that you can make a comparison with the old one. Also, any duplication can be checked. This is also very critical as there won't be a risk of losing the information at any point in time so keeping your old site live until you do with your newly designed website is a great idea.
2. Block from Robots.txt
Another vital point to keep in mind is to make sure that after you have shifted to the new design, you take a day or two to observe that the robot.txt files are not corrupt. After completing the verification, this can be checked under the crawling tool. This also the places with all instructions are provided to crawlers on the pages they mist crawl. Ensure you block your website from the robots.txt file before 1 day of uploading the new website design.
3. Do Proper 301 redirects 
The basic user experience has to be made for making sure that mapping out of 301 redirects for every page with the new URL's are done and the ones that will be going away on the redesigned site. Apply proper 301 and 302 redirections as per your web page priorities if you are going to change the structure (Link) of your webpage URL. Make sure there are no 404 error pages for the user if it can be avoided.
4. On-page optimization + Technical SEO
Now you need to dig deeper at all of the levels on each page. For any website SEO On page is one of the most considerating parts, We suggest you do not change your present meta title and description if you are changing your website structure and content of your pages, It can help you to keep your web ranking stable as must as possible. Also, Content relevance should be maintained.
Once you know the specific context and the overall changes in the architecture, you can proactively optimize the specific elements that will enhance the relevance. This includes keeping the meta description and title the same. Also, regular technical site audits will make sure that in case of any technical errors they are corrected right on time. you can use different SEO tools like SEMrush, Ahrefs, and Ubersuggest.
4. Setup Internal links:
It will be easier for Google crawlers to find the latest content you have published with strong internal linking. Resulting in faster indexation and improved rankings.
5. Monitor rankings & Website Traffic :
Keep track of the new changes and the keyword rankings and this can be done with the best SEO tools. In case you notice a major change, work towards understanding why it happened and how can it be corrected.
6. Keep eyes on Google Analytics + Webmasters (Search Console):
Google's Webmaster provides tools that will be making your work easier as you need to enter the details. All of the links with URL have to be working so that no problems occur for the visitor.
Conclusion:
So this was our complete guide to redesigning a website without losing SEO: things to take care of. Make sure you go through the entire checklist and you won't have any problems at all. Feel free to ask your question about website design and SEO using the contact us page at ePursue Digital Marketing Agency. We would love to help our clients and website users.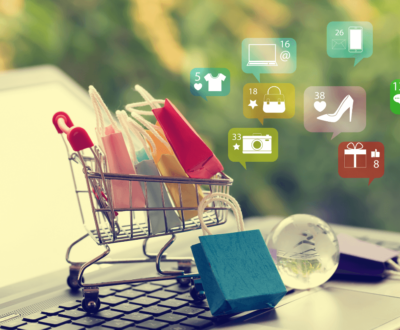 Are you prepared to dominate the online eCommerce space and realize the…