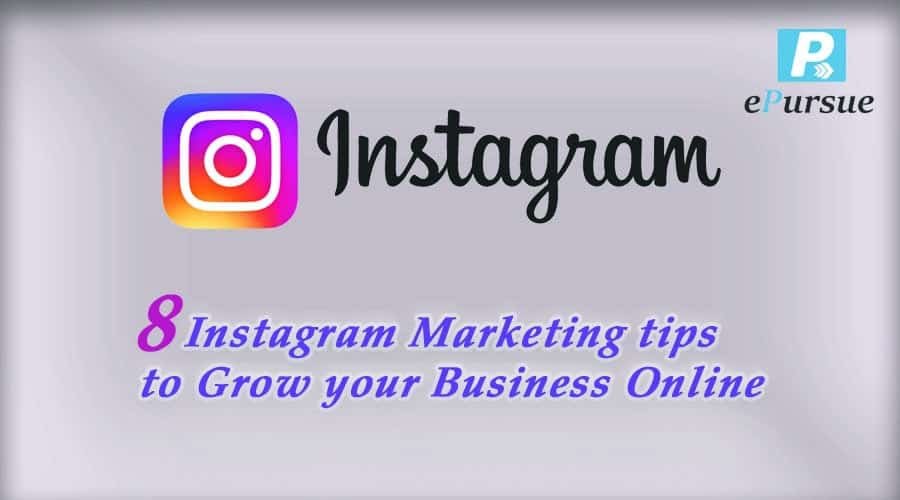 Social Media Marketing is a crucial part of a business; instead, we can say that marketing and business go hand in hand. A company can only grow in a limited area without online marketing and advertisement but can inevitably expand and become huge if marketing has done correctly.
Nowadays, Various new ways are coming up for online marketing. Social media is becoming an essential part of making businesses grow and reach to a global audience. It also is seen that social media marketing is not only accessible and useful but is profitable too. Instagram which is an online photo-sharing social media app has been an excellent platform for business marketing.
Growing with time Instagram
However, everything needs to improve over time. If you are using Instagram for marketing your business, then you need to follow some guidelines or basic fundamental to create better engagement. There are various tips and suggestions that you need to follow to promote your business much effectively and in an appealing manner. Expert social media marketing professionals who have done it all from traditional marketing to digital marketing have come up with few tips which will help you to do Instagram marketing the sounder way.
Tips to follow for a better Instagram marketing
Here are some of the tips that are tried and tested by experts and who swear by the fact that these will work for your business too if done correctly. So, here you go:
Be thorough with how to use Instagram for Business
Owning a business is not enough. There is some homework which you need to do on a daily basis to grow. Instagram came up with a blog, Instagram for Business where you can see various tips, API examples and brand spotlights gave that you can follow to market your business more effectively.
Understanding the Audiences and Customers
Being a business, you need to retain the existing customers and gain new customers. You should know your business and the audiences whom you will be targeting. It will help you to post contents relevant to the spectators and their choices. As a result, you will get audiences and viewers who can be potential customers for your business.
Converse with your Customers
Running a business doesn't mean that you only talk about business. When you are communicating with your followers, make sure to speak to them about their interest and what they are looking forward to as a customer. Do not pitch about business all the time. It will put an adverse effect on your business. If you are converting your visitor or end-user to as a customer, then ask them to post their pictures of your products or services which can be a great way of connecting them and marketing at the same time.
Create a balanced content
Your posts should be engaging and exciting as a users perspective. It should not only contain images or videos or write-ups. It should be a balance of everything so that it will create curiosity among your followers. Make sure that the content should be relevant to your business and should be fun as well. It will help people to like your posts.
Cultivate a following in Instagram
If you want followers, then you need to put in some effort in your day to day Instagram posting. People those who are following you, you must follow them back. Not only that, but you should also like their posts as well and active with daily interaction. Apart from that, you need to like and follow and comment on profiles of others who are not following your business profile. It will keep them notified of you and will catch their attention towards your profile, and you will get followers.
Using relevant Hashtags
Nowadays hashtags are extremely useful in social media. You must know which hashtag to use and when to apply. It will help you get more and more likes and views (Impression) on your posts, and it also helps you to get more followers. Try to use the hashtag that is relevant to your business and not something random. It will affect your following.
Conduct attractive Contests
Conducting contests for your followers on Instagram is a great way to engage audiences in your business. It will help your business to get the audiences to try your goods and services as a sample, and if they like it, Will surely get back to you. In return, the viewers will also be excited and might be they promote your product/Service among their circle, and your business can be promoted efficiently.
Try the latest Instagram TV or IGTV
Instagram doesn't stop surprising its users. Recently it came up with a new app called IGTV where you can post long videos from 15 seconds to 10 minutes. It will help you to post videos related to your business in a much creative manner without trimming them or limiting them. You will have to freedom of telling your followers about your business in detail which will help your business to grow more.
Instagram is a great app that has not only made socialising exciting but has also helped businesses to go creative to a whole new level. If you know how to use Instagram for better business marketing, then you will inevitably grow and reach new heights. However, not having an in-house team or expert to manage your social media! Hire us as social media promoter of your social media business account, and you will see the difference. However, you need to make it a regular practice as results aren't visible in a day.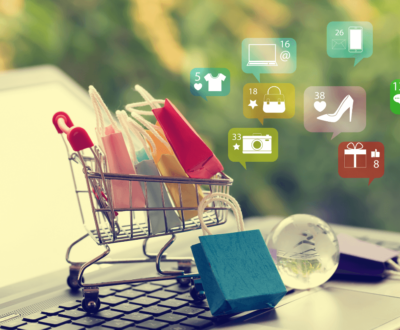 Are you prepared to dominate the online eCommerce space and realize the…