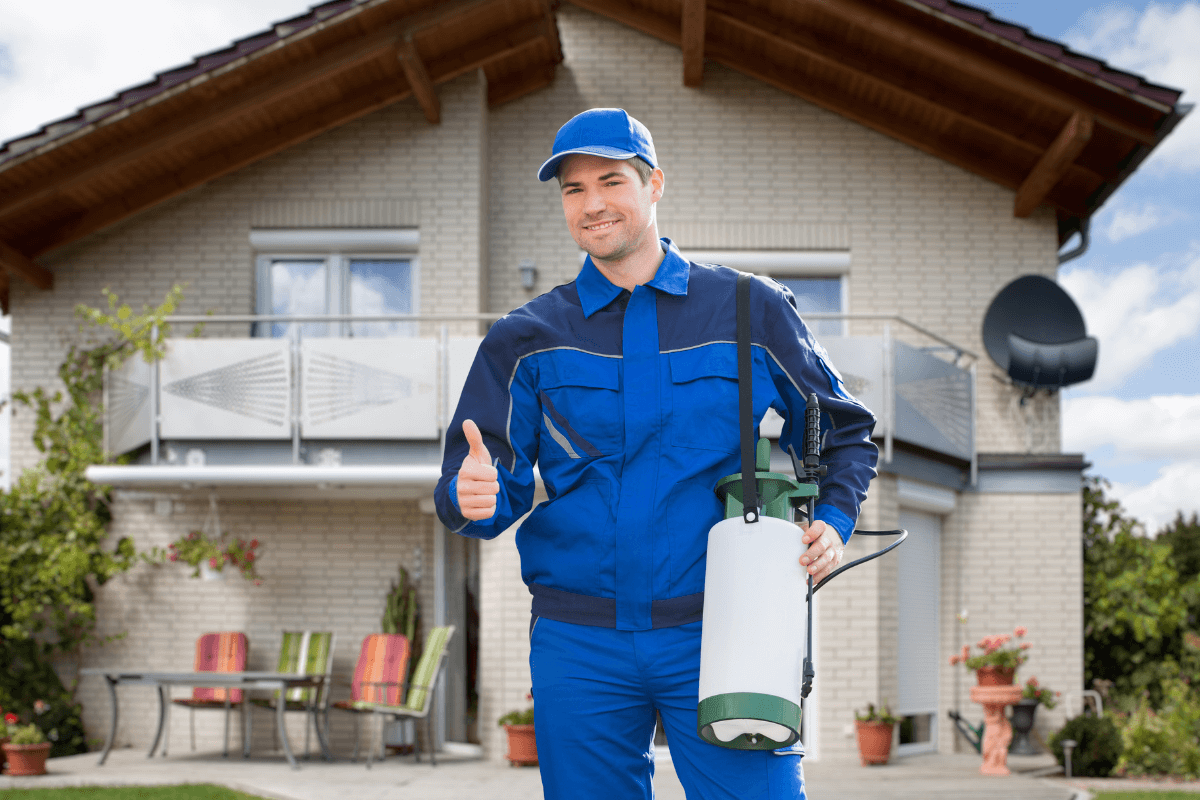 With the human population always growing, pest control is the need of the hour. It is unsurprising to come across some significant pest control companies claiming to offer top-notch services. Looking for the best Marketing ideas for pest control business is important if you want your business to be at the top of the success ladder.
The steps are not that complicated once you have professional guidance by your side. Therefore, it is always mandatory to get in touch with the final steps to follow and create a top-notch marketing campaign for your pest control business to flourish. Let's dig more into details.
9 Marketing Ideas for Pest Control Companies
1. Create your Website
To make your business easily available to the market, you need to start with an online presence, and what better way than creating an informational website?
Your website is the very first impression of your retail outlet. When potential customers visit your website, you would like them to think that you are the perfect solution they are looking for. Working on a well-crafted website will help build credibility, authority, and trust among individuals.
To create a functional website, you need:
Imagery and videos
Link to social media
Contact information
Informative statements
Secure site with faster-loading pages
Also, try to create a mobile-friendly website as people usually don't like spending time in front of their PC.
2. Local SEO
Another one of the best marketing ideas for pest control businesses is to focus your attention on local SEO. Search Enginge Optimization helps in improving your reach in the local areas on promising search engines. Thanks to some good practices, your site will get higher ranks than your competitors when customers add proficient keywords.
To improve your local SEO, businesses can focus on creating local business profiles, citation link building, optimization google maps and many more. Also, Use of location-based keywords on your sub service page will also help you to rank with location-based search term
Be sure to focus on local keywords
Use Meta descriptions and title tags with a location term
Create Local profiles and backlinks
Local SEO marketing will help improve content so that search engines will reach a local service. The local pack will list the top 3 businesses within the area that offers services consumers are eyeing.
3. Google My Business
Google My Business is a free tool that is designed for local business to manage their brands on maps and Google Search. GMB is designed to offer a simple way for consumers to contact you, in real-time. Customers now get the opportunity to call, visit your website in just one click or get some directions.
Chances are high that your competitors already have Google My Business. So, if you don't, then you are missing out on some golden opportunities!
To get rank on Google my business, follow the below tips:
Choose an accurate business category
Add Full business address & Pin your location in Map
Add business premises and service-related latest photos
Add Visit website & Appointment booking links
Regularly add updates on GMB
4. Text Message Marketing
The time has come when you need to take your text message marketing to the next level, especially when you want your pest control business to score big. Always look for easy-to-use options, which are also fast to set up. Thanks to potential digital marketing agencies, now you get to create personalized SMS marketing experiences for your pest control business to increase retention and revenue.
Most of these companies will charge you every month. Through text messages, you can always notify your consumers of any change within your business module. Whether you are adding new pest control plans or offering some discounts on your existing services, you just need to send a text message to all your esteemed customers and notify them of the changes!
Follow this below Text Message marketing script for Pest control business:
Template 1:
Keep pests at bay!
Our professional pest control services ensure a pest-free home. Book now & enjoy a 15% discount on your first treatment.
Text "PEST" to [Phone Number] to schedule an appointment. Act fast; limited spots are available!
Template 2:
Don't let pests bug you!
Our team of experts is ready to eliminate unwanted visitors from your home. Get a FREE pest inspection & 10% off your first service.
Text "PESTFREE" to [Phone Number] to claim this exclusive offer. Take control of your space today!
5. Social Media Marketing
One of the major marketing ideas for pest control businesses is social media marketing. Popular channels like Instagram, Twitter, and Facebook have made the transition to the pay-to-play environment for multiple brands. So, doing the same for your pest control business will be a breeze for them.
Even though organic search is still possible, that's not all! The time has come to invest in paid online pest control-based advertising spots. Yes, it might take some time to learn the curve, but social media ads will help deliver the best returns of any ad strategy.
6. Paid Online Advertising
Online advertising is the need of the hour. It has changed the way people rely on branding their business. Paid advertising is an online model that advertisers bid for participating in real-time auctions for showing their ads within slots on specified platform or network.
Some examples of paid ads will include Google Ads, programmatic advertising, Pay-Per-Click, Facebook ads, LinkedIn Ads, twitter Ads, Facebook and Google Remarketing, and more.
Right now, social media channels like Instagram and Facebook are running paid advertising markets, which have changed the world of branding completely. Looking at the influencers for help has actually reinvented the way brands attract customers towards their side.
7. Referral Marketing
If you want your pest control business to reach its highest potential, focus on referral marketing as top-notch marketing ideas for your business. Customer referrals are considered a promising way for your business to grow a potential customer base and procure new clients down the line.
Referral marketing is designed to be crafted on positive word-of-mouth for greater market awareness. Such marketing tactics will use personal recommendations to grow your client base. Unlike pure word of mouth, referral marketing programs are directed and initiated by marketers. Here, the major role of the marketer is to influence the entire process and encourage existing customers to spread your news by offering them incentives.
Using the power of referral marketing is important if you want your pest control business to reach the pinnacle of success. Ask your existing customers to refer your services to their friends and you can offer them some discounts on your services as a reward.
8. Next Door Marketing
Even though Next Door Marketing is a thing of the past, you can still feel its relevance in the pest control sector.
For example, you might have removed a termite infestation from your house. To grow your business, you will take the next turn of visiting the neighbors and informing them about the pests you treated and how they can shift between houses.
This is your chance to explain the benefits of having their homes treated too. Next Door Marketing is served as an intelligent way to generate added business, depending on what you have done for the current customers.
9. Email Marketing
One of the promising marketing for pest control businesses is Email Marketing. It is a perfect proven way to gain new leads and increase online exposure. You can catch the potential customers within your sales funnel, even when they are not in the mood to make any purchases from your side.
For example, you can include a pop-up on your website to recommend customers to be a part of your mailing list or newsletter. Use this tactic in place of promoting sales.
Once they visit your website, you can send relevant info to the email list. If customers find that informative, they might end up purchasing your pest control services. You can use email tools to send out periodic updates and share new pest-controlling tips!
The final say:
These simple 9 steps are more than enough to help you hold your ground as a reputed pest-controlling company in this highly competitive market. Make sure to get in touch with reliable digital agencies to help you with the steps to follow.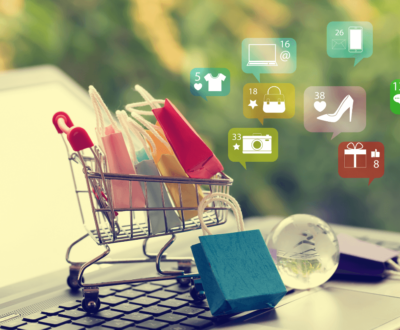 Are you prepared to dominate the online eCommerce space and realize the…