Five Effective ways to Market Health and Wellness Brand Product
Do you have a health and wellness business, and you wonder how to market it well?
You are in the right place, read it carefully, and apply these marketing ideas for health and wellness.
There are a couple of ways to promote the health & Wellness business over the internet well, but we will just going to discuss the five most effective ways for you to promote your health and wellness products. Now just continue reading as you will soon know the most effective ways for you to market your business. Let's move on to how to market health products.
Online Marketing  Strategies for Health and Wellness products
#1 Social Media Sharing
Social Media is one of the most using tools nowadays to marketing any product online, It also helps businesses to create online visibility over the internet. Around 3.5 Billion Daily active users are now in Social Media.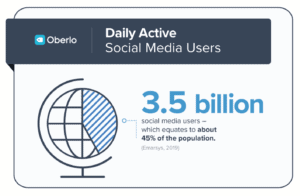 Nowadays, almost all people are now into social media. That's why Social Media Marketing gives you a higher chance of gaining new clients and a good platform to sell your product. You need to be well active on your social media accounts and take or have useful posts about your brand.
Think of a great way that you highly think that will make people get more interested in your brand. You can conduct different events to hook their interests and to be drawn to your brand. Plan the activities that you'll be going to do in the next few months. Make sure that it is efficient for both your clients and also for you.
#2 EMAIL MARKETING
Email Marketing is also a very significant way for you to promote your brand to your selected audience. You need to come up with a fascinating email for you to be able to gain more clients and eventually Promote your brand product. The kind of email that you need to come up with is an attractive email template that includes content, images & CTA. And an email who will encourage an audience to be your new client.
The types of different emails you can send to your audience, Like Greeting email, Special festival offer email, Product introduction email, and many more. In the Market, a couple of email marketing tools are available like MailChimp, HubSpot, constant contact, and many more. These tools will helps you send a bulk email in a single campaign. Now start to think of a kind and well-prepared email to promote your products more successfully.
#3 Affiliate Marketing
Another great way is Influencers Affiliate Paid Marketing. You can pay or hire Influencers to promote your product over the different social media networks. You can look for personalities who you think can advertise your brand and eventually gain more clients because of that personality promoting your brand more. Look for an Influencer who is kind of famous and has a great relationship with the public audience. By this, you can promote your brand more.
#4 Facebook & Instagram Paid Advertising
Facebook & Instagram is one of the most popular social media platforms, where you can promote your brand well. Just Hire a Social Media Marketing Agency to create & Manage your effective Facebook & Instagram Paid Advertising Campaign. It is very interesting and can hook someone's attention.
In the Facebook ads campaign, you can create multiple ads like Website traffic ads, page like ads, Brand Awareness & Reach Ads & Lead Generation Ads for eCommerce products too. Make sure that it is lively and shows excellent things about your brand.
#5 CREATE GOOGLE ADS
Almost everyone in the world uses search engines like google & Bing every day; that is why it is a great idea to get website traffic or product sale via Google Search & Display Ads (PPC Ads). This way is a very effective way to promote your brand product more in search engines. Just always remember that it is imperative to keep in mind that every ad needs to be lively and exciting for the people not to be bored but instead be into that ad and eventually come to you as a new client.
So those were the 5 most productive ways to promote/market Health & Wellness Brand products online. Just remember all those ways and do it carefully, and sooner or later, you'll gain more clients and make your brand more successful. Still Any question in Mind? Drop an email at biz@epursue.com and share your query, We would love to solve your marketing concern.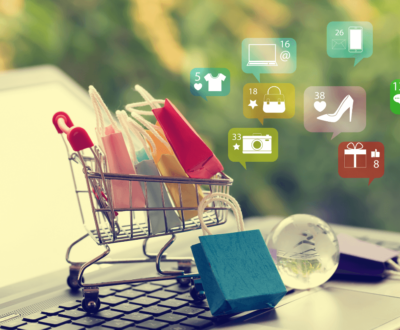 Are you prepared to dominate the online eCommerce space and realize the…