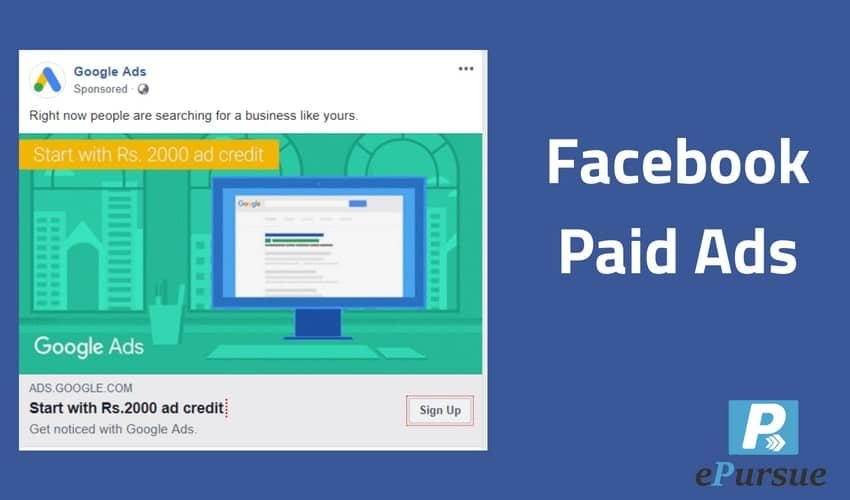 Online networking has turned into an essential part of business development today. In the case that a business does not have a connection with the social media, it might miss out on the reach to your relevant audience. This is the reason you find even the smallest brands making their presence on social media and particularly on Facebook.
Facebook has over 2 billion active users months. It is one of the most popular social media platforms. Be it for personal or work-related official use, social networking is generally a great way to reach a huge number of professional clients and visitors. So now that you've understood about how the use of paid promotions on Facebook may drive more income or visibility for your business, you still don't understand how.
Each business, big or small, has objectives that it needs to accomplish while building a solid network around its services and products. There are numerous ways to achieve your target if you do your research well.
Facebook helps not only publicizing your products or service for any business but also brings about brand awareness among people. The best part is you can do this without affecting your activity to build relationships with your prospective clients. It also helps in making your brand or company more approachable and human.
How Do Facebook ads work?
A lot of businesses that are new to social media have a doubt that marketing on social media like Facebook might not be of much good. Most of the marketers actually fail to explain the difference between paid search campaign and paid social campaigns.
Although it is very easy to understand, paid search helps you to find the target market for the particular business and the paid social campaigns help businesses to find the potential customers.
Basically, Facebook does the second work done. It helps you to reach out to the targeted Facebook users. It helps in finding the potential customers that are going to be interested in products and services that your business has to offer. This process leads to better sales automatically.
Facebook uses some background data of active user likes, dislikes, interest and many more to that can help us to target the specific user.
How to get better results on Facebook Ads?
The very first step that you as an advertiser must take is to specifically identify the aim of your ads. It can be anything like driving relevant traffic to the sites, to generate more leads, have more sales conversion expands and the reach of the brand or just encouraging the users to interact with your page or website. This step is crucial as it is going to help you achieve better results.
Usually, a company must stick to run one campaign at a time but there should be a multitude of ad and ad set goals to understand what is going to get the highest return on investment. The audience segmentation is going to lets you know what your ideal customer looks like. Their amazing system then showcases your ads to the users who fall under the requirements that you had defined. This just depends on how well the company understands their customers and how the data is incorporated into the ads for it to be effective.
Also, you need to keep in mind that the kind of format you choose for the campaigns tends to affect the results that one gets.
Reasons for Run ads on Facebook:
Easy to connect:
Facebook is one such medium that doesn't require much hassle. You can easily connect with your potential clients even on your mobile phone. It does not really matter what kind of marketing objective that you have when you have got such a huge amount of prospective clientele that can be in such easy reach. You are going to see better results for sure. Basically, the Facebook advertising is going to reach out to the correct segment of the audience for you.
You can get in touch with a huge user base:
It does not matter how big or small your business is. You must not ignore the power of posting ads on the website. Because if done right it is definitely going to help your business grows. Just keep in mind that the huge user base is not just going to go through the ads they are also ready to interact with brands just like yours.
Things to keep in mind:
While you are posting your ads on Facebook, there are a few things that one must keep in mind. Every person that has successfully advertised on the website knows the importance of a good and creative ad. This is not just going to increase the click-through rate but it is also going to help you pay lesser for the results that your ad is going to generate.
Here are a few things that you must keep in mind while posting or be designing an ad for Facebook in order to get better results:
Have an attractive headline:  You need to have a catchy title that is going to compel people to get people to read your ad. It does not have to be very complicated. The title or the headline should be simple and to the point and should be able to describe your product.
Use HD images: While posting an ad it is very important that you use really high-quality images. The user must get intrigued as soon as they see the pictures. Make sure that the ad is relevant and has colours that are going to make the ad stand out from the rest.
Keep it short: The users on Facebook usually have a smaller span attention time. So the ad that is being posted must be short and straightforward.
With time you are going to get used to keeping these points in mind while designing the ads and will definitely become easier.
Ending Words:
Facebook ads are definitely going to help you increase relevant traffic and sales, as long as you know to use it in an effective manner also you can hire a social media marketing agency to manage your Facebook paid campaign. It can get the target audience to your page and services and help you to convert them into loyal customers. Just make sure that you understand the thought process of the customers and convey your brand story in a manner that people are going to connect with the brand instantly.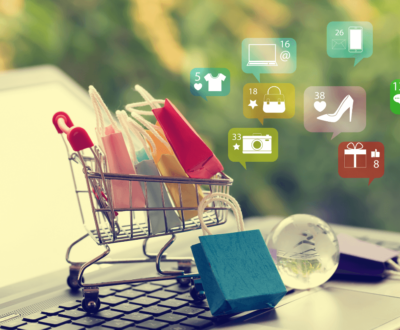 Are you prepared to dominate the online eCommerce space and realize the…